Whether you're looking for the perfect stocking stuffer for your budding bookworm or a gift that will teach your kids about their cultural roots, look no further than these holiday-themed books.
We've rounded up 10 books that celebrate diverse Latino families and their rich holiday traditions. Add them to your bookshelves today.
A Piñata In A Pine Tree, by Pat Mora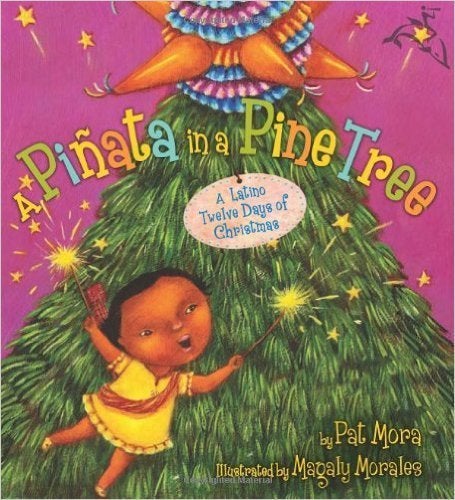 In this Latino twist on "The Twelve Days of Christmas" a little girl recounts the gifts her amiga gave to her, including doce angelitos celebrando (twelve angels rejoicing) and a piñata in a pine tree. The book includes both English and Spanish phrases, and features a handy glossary and pronunciation guide. Buy it here.