USA v. García Luna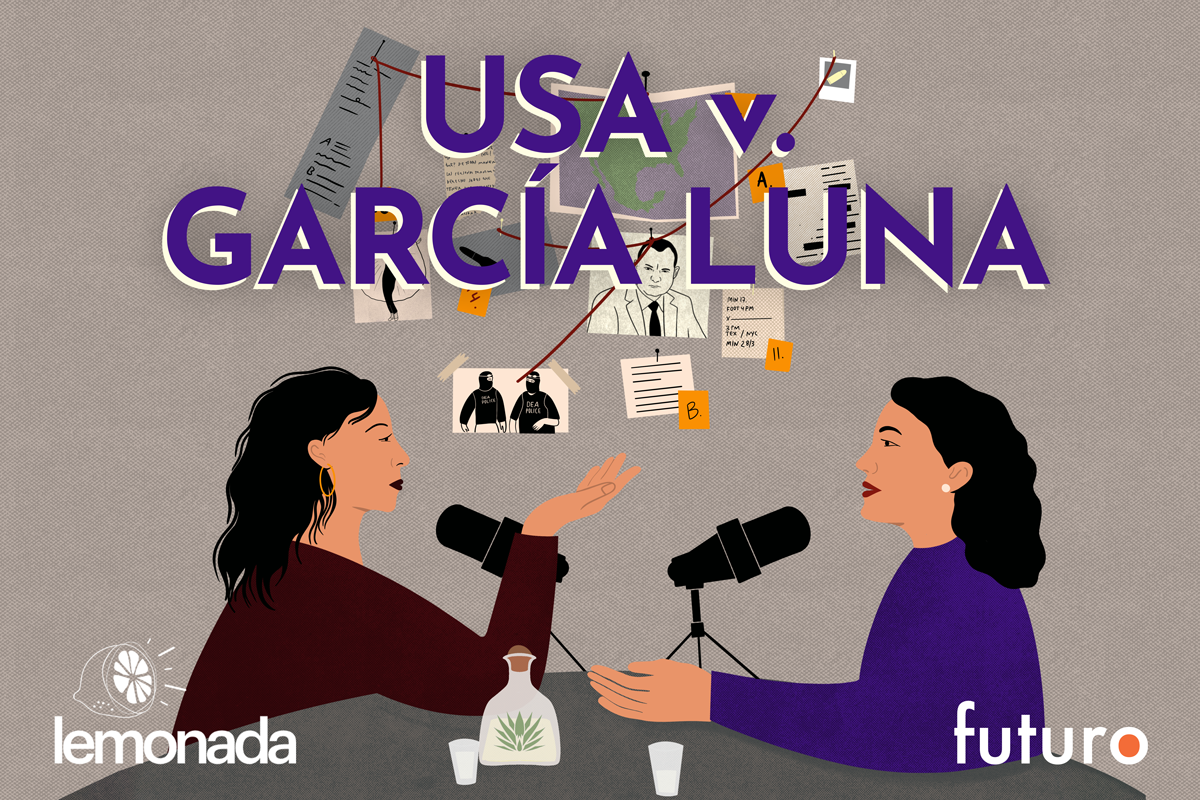 A story where true crime meets telenovela. Futuro Investigates and Latino USA —in partnership with Lemonada Media— present USA v. García Luna, a new investigative series about the most powerful Mexican official to ever face trial in the U.S. for allegedly accepting million-dollar bribes from the Sinaloan drug cartel.
Episode 1: Untouchable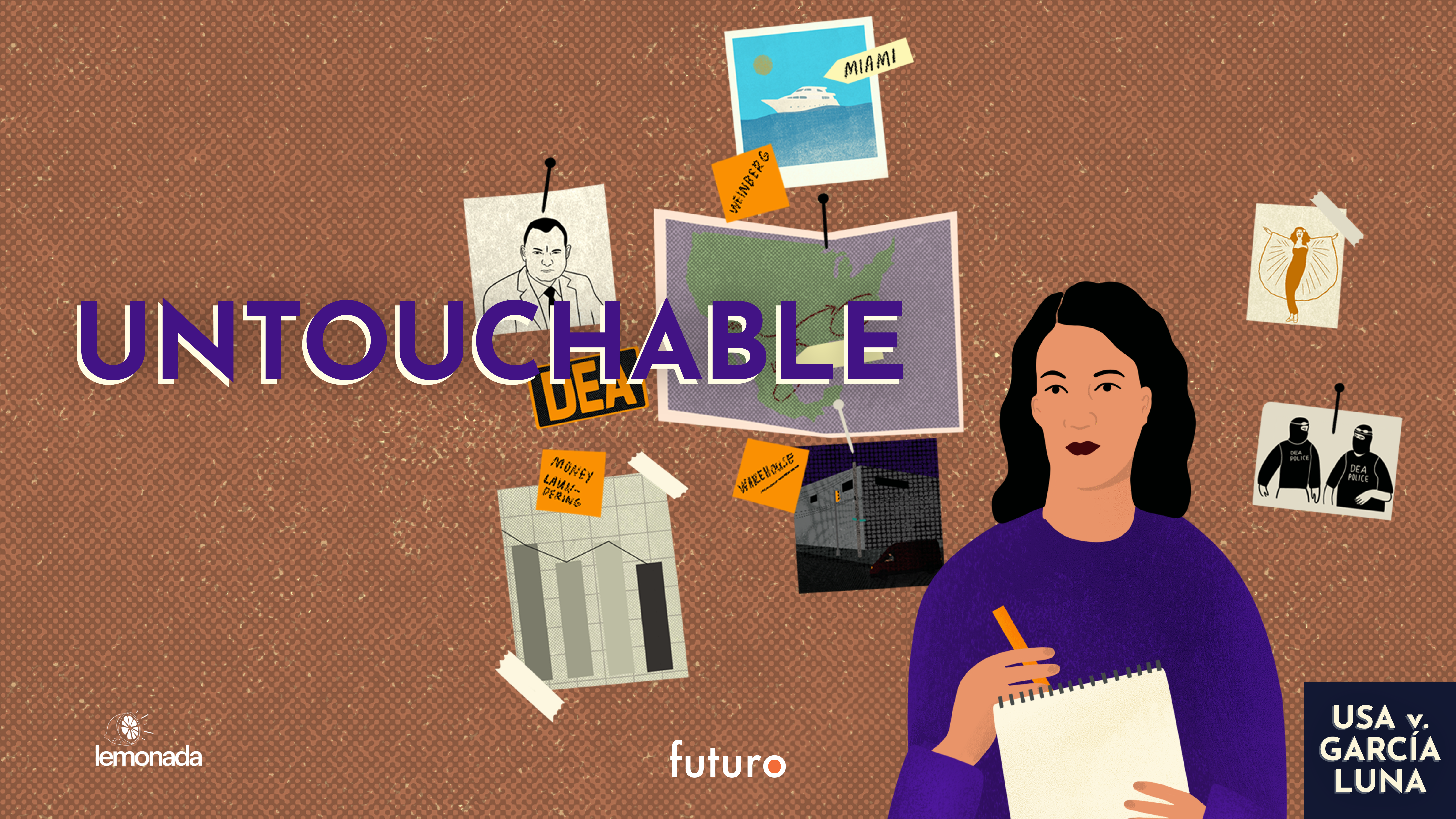 Peniley Ramírez has one obsession: Genaro García Luna, Mexico's top security official from 2006 to 2012. For years, Peniley broke news of his alleged corruption in Mexico and the U.S. Yet, García Luna seemed untouchable. That is, until his name was brought up by a former cartel leader during Joaquín "El Chapo" Guzmán's U.S. trial. Now, he faces his own trial. In this episode, Peniley dives into the latest with her new friend Maria Hinojosa. Over a bottle of tequila, they raise questions about what García Luna's upcoming trial says about the role of the U.S. in the "war on drugs."
Episode 2: The Mexican Hoover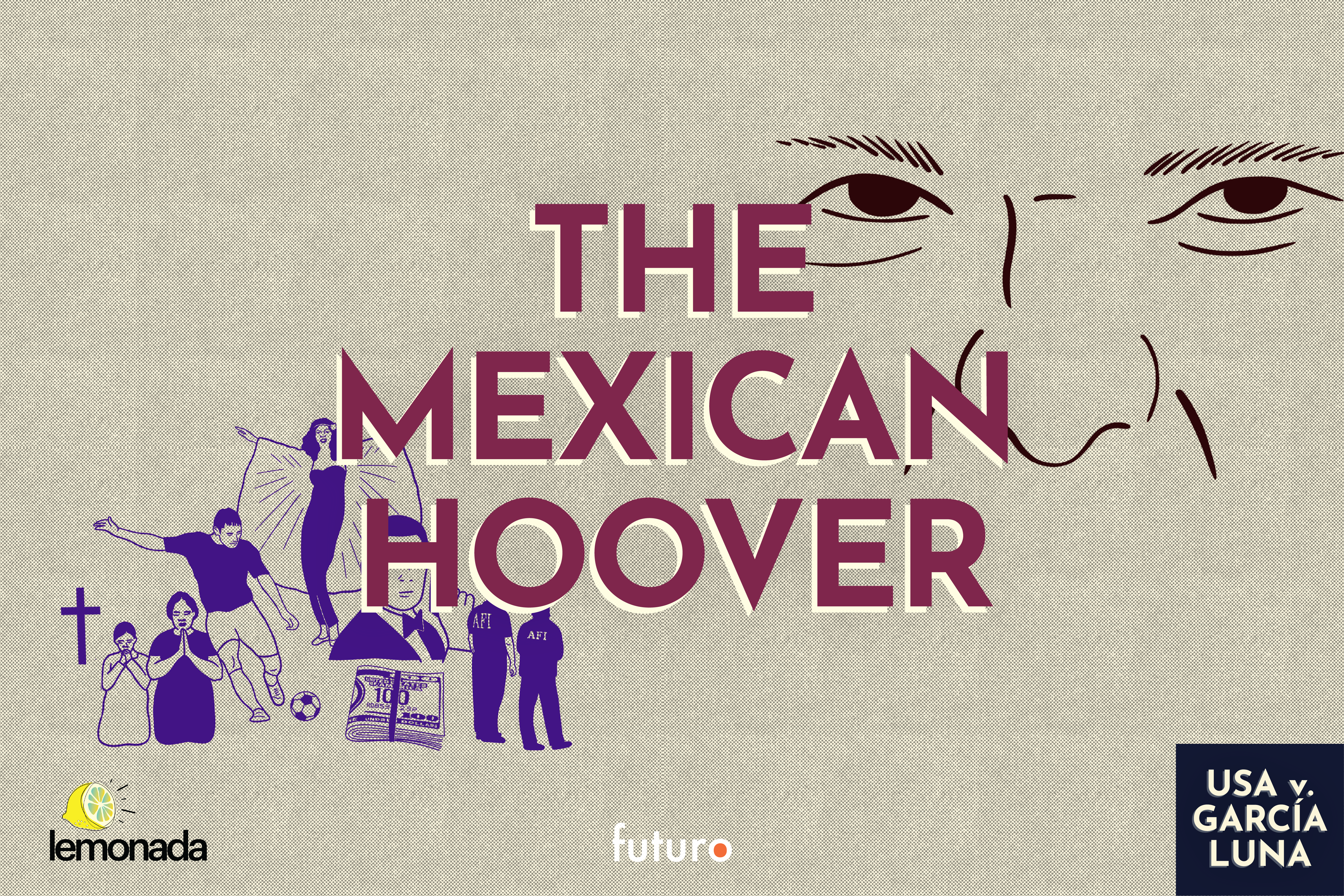 From CSI to Donna Summer, García Luna was fascinated by anything American. Several U.S. officials said that García Luna was the person they trusted the most in the Mexican government. They called him "The Mexican Hoover," after John Edgar Hoover, the FBI's first director. But soon, García Luna was facing accusations of corruption. In this episode, Peniley and Maria tell us exactly how far back those suspicions go as well as his obsessions, his childhood dreams, and how it all led to him heading the Mexican equivalents of the DEA, FBI, NSA and prison systems put together.
Episode 3: By the Train Tracks in Queens
Peniley and Maria take a road trip to an unassuming warehouse in Queens. The location was once a front company for El Chapo's Sinaloa cartel. Now, García Luna is accused of facilitating drugs to New York, as part of El Chapo's business chain. Maria and Peniley learn that accusations of collaboration between El Chapo and García Luna date back to as early as 2001—way before he was appointed as Secretary of Public Security. In this episode, we reveal how García Luna was able to climb the highest ranks of Mexican politics and how he managed to stay there without any accountability for so long.
Episode 4: Operation Miami
September 19, 2017, changed Peniley's life. That morning, she found a picture that connected García Luna and two Mexican businessmen that Peniley had already been investigating. They had multimillion-dollar contracts with the Mexican government. She emailed García Luna for a comment. Two minutes later, Mexico was hit with one of the worst earthquakes in its history. In this episode, we break down the scheme García Luna and his co-conspirators allegedly used to make themselves rich, and we explore the trauma journalists often experience while investigating a story for so long.
Episode 5: Dirty DEA
In this season finale, Maria and Peniley pose one last question: Was García Luna a mastermind triple agent, or is there a systemic issue fostering corruption in the DEA? To find out, we zoom into the DEA's role in the drug war and talk to an ex-DEA special agent and whistleblower. We also take a moment to remember the victims of the failed "war on drugs" and highlight their mothers' efforts toward accountability and healing. Finally, Maria and Peniley take one more trip where they give us a final revelation—this time to the place where García Luna spends his days awaiting his day in court.
***
About
A Mexican-American journalist and a Cuban-Mexican investigative reporter walk into a recording studio with a bottle of tequila and reveal one of the most shocking true crime investigative stories you will ever hear.
USA v. García Luna tells the story of the most powerful Mexican government official ever to face trial in the United States for his alleged ties to the infamous drug lord Joaquín "El Chapo" Guzmán.
His name is Genaro García Luna. Maybe you've never heard about him, but in five episodes, Pulitzer Prize winner Maria Hinojosa and Emmy Award winner Peniley Ramírez will tell you why he matters and how his story connects to the U.S. government, the war on drugs and millions of dollars from U.S. taxpayers.
This is not your regular narco series. It's the result of a 10-year investigation and a shared journalistic obsession. We tackle corruption in the DEA, question how U.S. money funds the war on drugs and how Washington picks its allies. It gets deep, personal and absurd. It's really like true crime meets telenovela.
***